Provincial Nominee Program
Apr 30, 2021
Ontario's EOI system: A Detailed Analysis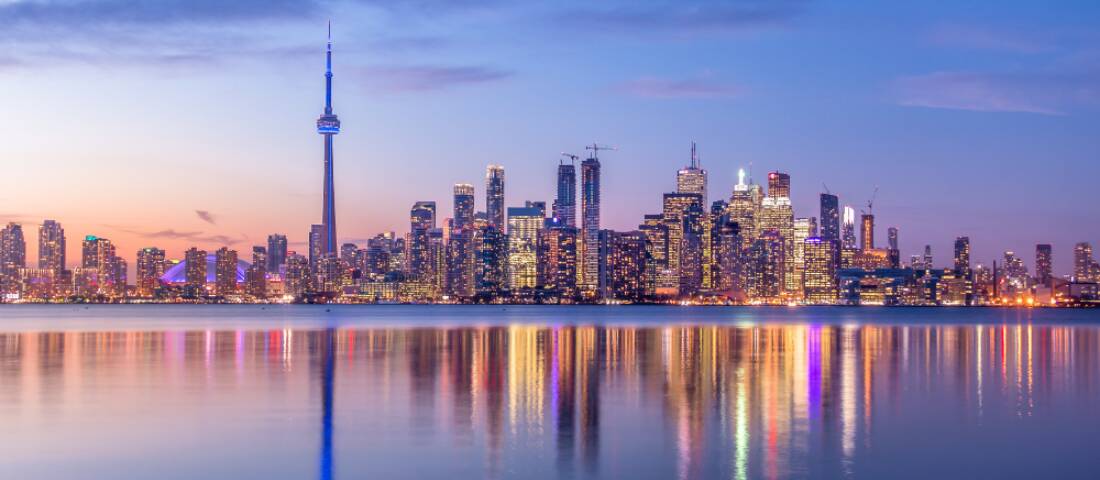 On April 28, 2021, Ontario opened a new Expression of Interest (EOI) system for the following two streams under the Employer Job Offer Category. 
Foreign Worker

International Student 



The OINP expects to open the EOI system to the following programs in the near future.
Employer Job Offer:
Human Capital: 
Masters Graduate Stream

Phd Graduate Stream



What is the EOI system?
EOI is simply Expression of Interest. Applicants will firstly register the EOI system to enter the selection pool. The applicant will be given a score based on his/her answers. Ontario will then invite candidates to apply for a provincial nomination. 
Before, one could only register when the OINP opened its online portal. Now, applicants can register an EOI profile at any time. The EOI registration is valid for up to 12 months or until the applicant receives an invitation. After 12 months, the EOI profile will be deleted automatically.
How to register an EOI profile? 
Firstly, you need to make sure that you are eligible for the provincial Nomination Program by reading the applicant requirements at https://www.ontario.ca/page/ontario-immigrant-nominee-program-oinp 

Secondly,  create a profile in the OINP e-Filing Portal. 

You can only register one EOI profile at any given time, but you can register an expression of interest for one or more streams.

You can update or withdraw your profile at any time.



EOI Scoring Rule
Ontario ranks EOI profiles based on your answers.

The OINP scoring system is different depending on which stream you apply for. 

Points are awarded based on: NOC Code, Canadian work experience, wage, education, official language ability, the region in which you study or work, and the labor markets needs.



Job offer: NOC skill level
(Not applied to Masters Graduate or PhD Graduate streams.)
NOC Skill Level A – 10 points

NOC Skill Level B – 8 points

NOC Skill Level C – 0 points

NOC Skill Level D – 0 points
Job offer: NOC type
(Not applied to Masters Graduate or PhD Graduate streams.)
NOC Type 0,1,2,3,9 – 10 points

NOC Type 4,5,6,7,8 – 5 points
Job offer: wage
(Not applied to Masters Graduate or PhD Graduate streams.)
$40 per hour or higher – 10 points

$20 to $39.99 per hour – 5 points

Less than $20 per hour – 0 points
Canadian work experience: length
(Cumulative)
12 Months or more – 4 points

Less than 12 months – 0 points
Canadian work experience: NOC Skill Level
NOC Skill Level A – 3 points

NOC Skill Level B – 0 points

NOC Skill Level C – 0 points

NOC Skill Level D – 0 points
Canadian work experience: earnings history
$40k or more earnings in a year – 3 points

Less than $40k earnings in a year – 0 points
Highest level of education
(Only applied to International Student stream)
PhD – 10 points

Masters – 8 points

Bachelors or equivalent – 6 points

College diploma or trade certificate – 5 points

Less than college or trade certificate – 0 points
Field of study
(Not applied to Foreign Worker or In-Demand Skills streams)
Engineering – 10 points

Health care – 10 points

Math and Computer Science – 9 points

Business and Administration – 7 points

Trades – 7 points

Social, Legal, Education and Science – 6 points

Arts and Humanities – 5 points
Canadian education experience
(Not applied to Foreign Worker or In-Demand Skills streams.)
More than one Canadian credential – 10 points

One Canadian credential – 5 points
Official language ability
(Not applied to Foreign Worker or In-Demand Skills streams.)
CLB 9 or higher – 10 points

CLB 8 – 6 points

CLB 7 – 4 points

CLB 6 or lower – 0 points
Knowledge of official languages
(Not applied to Foreign Worker or In-Demand Skills streams.)
2 Official Languages – 10 points

1 Official Language – 5 points
Regional immigration: location of job Offer
(Not applied to Masters or PhD streams.)
Outside GTA – 10 points

Inside GTA – 6 points
Regional immigration: location of study
(Not applied to Foreign Worker or In-Demand Skills streams)
Outside GTA – 10 points

Inside GTA – 6 points
Strategic priorities
(To address immediate labor market needs in the province or a region of the province.)
As determined by OINP on the expression of interest system invitation to apply webpage – 10 points  (if in use)